We've all done it, we do our grocery shopping, and plan out our meals for the coming days. So imagine when a customer buys his favourite fresh foods at his local grocery store for the next few days, and decides to take it home to cook. But he's had a long day, and the pizza around the corner looks great. He'll have his steak tomorrow.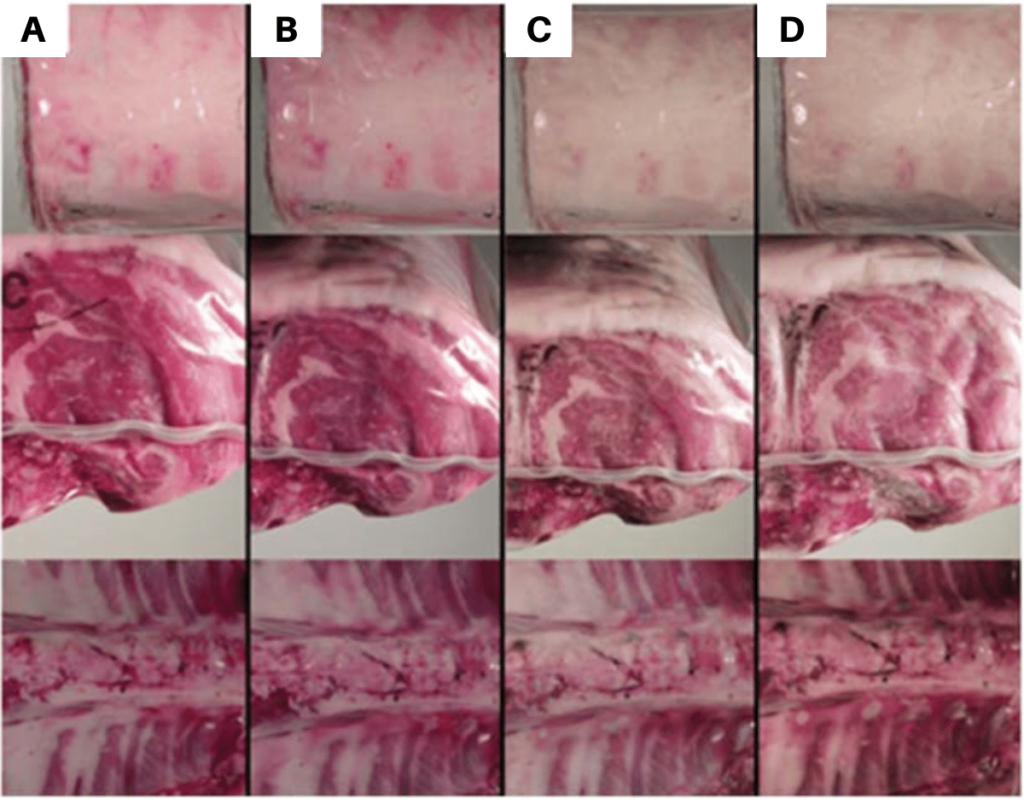 Image: Deterioration of food quality with suboptimal cooling, considering the fat layer, cut surface and rib-cage of lamb. 
A: 0hr; B: +144hrs; C: +240hrs; D: +348hrs – Source: University of Bremen
The following day after work, he's excited to prepare his steak dinner, but notices that the colour and quality looks off, it's not as fresh as it was yesterday when he purchased it.
Frustrated, the customer considers his options: go back to the store and choose another brand, or go to another store all together – resulting in a negative effect on customer experience and loyalty.
Axino systematically identifies and addresses the root causes of food quality problems. According to a McKinsey study, the impact of using such an approach is almost immediate: at one European food retailer, sales of fresh produce rose by as much as 24% in certain categories, and customer satisfaction and loyalty increased dramatically. 
A study from the University of Bremen, shows that shelf life of meat products was reduced by 30% for not maintaining the right product temperature in the cooler.
Would you like to know more about Axino and food product quality monitoring? Meet us at the S-Mart the SAP Experience Center in Walldorf.